For the Gospel to be shared to hurting children and families.
For unity in The Church to wrap around foster families and vulnerable children.
For more families to open their homes and become foster parents.
Strength and peace for current foster families
We are always in need of gift cards to send to foster families during transition of new placements or during times of hardship.
Pizza
Chick-Fil-A
Walmart
Amazon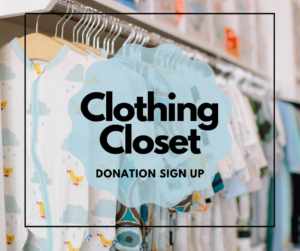 We have a small clothing closet, but we do not take just any donation. Our space is limited.
Contact us for needs to be met