The Need Is Great
According to information from the state and federal government agencies, there were nearly 17,000 children in foster care in North Carolina in 2019. With nearly 20% of all children in North Carolina living below the poverty line, it's not hard to imagine why this might be. Economic pressure can put overwhelming emotional strain on any family. But take that to the extreme, combine it with numerous other social and demographic challenges, and you have a recipe for neglect and abuse — intentional or otherwise.
How You Can Help
Many people naturally assume that the only way to obey God's command to care for orphans is to become a fostering family, but that is far, far from the truth! Every act of service or gift given toward a fostering family is orphan care, and people are often surprised by just how many ways they can make a deep impact in support of a fostering family. From the emotional reinforcement of a simple encouraging text message, to the preparation of a meal, to the practical blessings of offering to pick up the kids from an event — or to pick up after the kids when the house is in disarray — every burden lifted or shared is appreciated.
Pray today that God would open your eyes to needs both great and small, not only of "the fatherless", but also of those parents and families who are already striving to fill that role in young lives. And if you feel led to join our team of volunteers, please complete the interest form found here.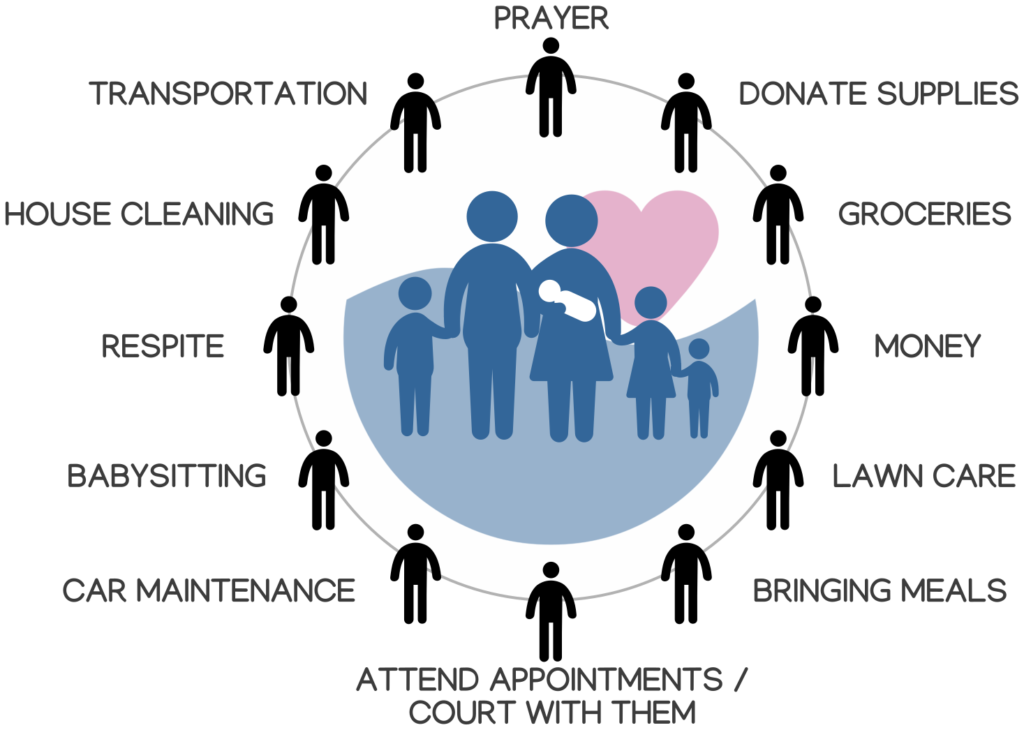 History
Overflow419 was born not by an institution, but out of the passion of a few women with hearts for children and families at risk — at risk of losing each other, of losing their homes, of losing the opportunity to grow and develop in a stable and loving environment. With support and guidance from their local church, Providence Baptist Church of Harrisburg, NC, the ongoing and everyday efforts of these volunteers to minister to orphans in accordance with biblical ideals and commands quickly developed into a fully formed ministry. The name "Overflow419" was developed in October 2018, and since that time this ministry has been operating with a purpose statement taken from the Bible verse which lends its reference to the ministry name — 1 John 4:19:
"We love because He first loved us."